Salaries in Europe and other Countries – Salary Forecast 2022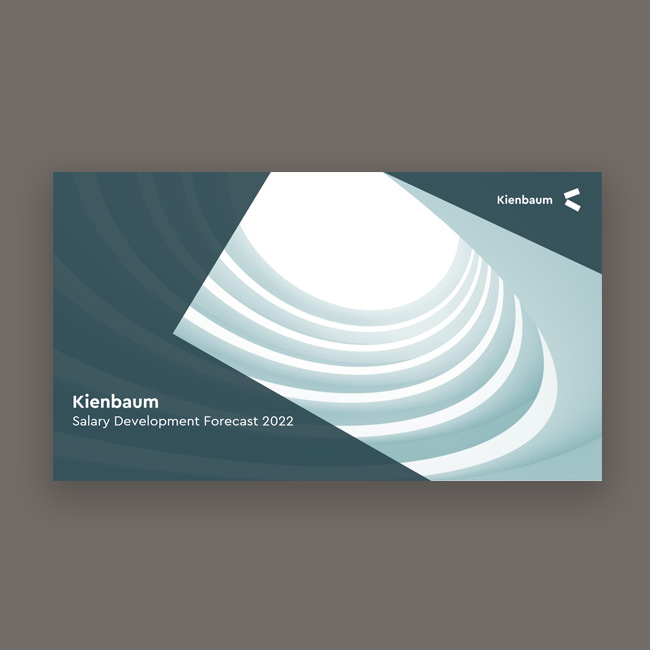 The impact of the Corona pandemic on the economy in the DACH region, Europe and the world remains dynamic. According to an analysis by the ILO International Labour Organization of the UN, the crisis will have eliminated more than 126 million jobs worldwide by 2022. At the same time, inflation rates are already rising sharply in more and more countries in 2021 due to many factors such as the financial policies of individual countries, rising producer prices and continuing supply chain disruptions. In addition, employment figures are rising, including in Germany, where the labour market barometer of the IAB of the Federal Employment Agency reached a new all-time high of 107.6 points in August 2022. Fears of wage-price spirals and inflation like in the 70s and 80s are already haunting the media.
But what increases in salaries can realistically be expected for 2022? What changes should companies actually be prepared for in terms of adjusting their personnel budgets?
The Kienbaum salary development forecast shows the expected changes in salaries and inflation rates for 47 countries, with a special focus on the DACH region and Europe. The aim of this forecast for the year 2022 is to provide you with the best possible support for budgeting and salary rounds. In addition to current data on salary development, this forecast also evaluates the expected inflation in 2022 in order to show you not only the nominal but also the real expected income development.
Edition of 2021, PDF with charts & graphs
To get the new salary forecast 2022 contact us under: shop@kienbaum.com
Further Information:
This Kienbaum study will provide valuable information regarding the expected salary developments in 2022 in Europe, as well as for selected countries outside of Europe.
Data Base:
600 participants from companies of different sizes and from different industries.
Differentiated in:
top, senior, middle, lower management, as well as specialists and qualified workers
Content
background and data base
salary forecast
inflation rate forecast
salary development in Europe (EU-conutries and non EU-countries) and outside of Europe
EU-Countries:
Germany
Austria
Belgium
Denmark
France
Italy
Croatia
Luxembourg
Netherlands
Poland
Romania
Slovakia
Slovenia
Spain
Czech Republic
Hungary
Bulgaria
Estonia
Finland
Greece
Ireland
Latvia
Lithuania
Malta
Portugal
Sweden
Cyprus
Non-EU-Countries:
Switzerland
Albania
Bosnia and Herzegovina
Liechtenstein
Macedonia
Norway
Russia
Serbia
Turkey
Ukraine
United Kingdom
Outside of Europe:
China (Beijing)
China (Shanghai)
India
Japan
Brazil
Mexico
UAE
Canada
USA
Australia